The filters with automatic reverse air cleaning system with compressed air are insulated to fit high temperature smokes working condition.
The filtering bags are made of stainless steel fabric.
Filter and chimney are insulated with rock wool and externally coated by thin metal sheet.
FIDA filter grants emissions at stack in compliance with strictest thresholds limits by laws in force.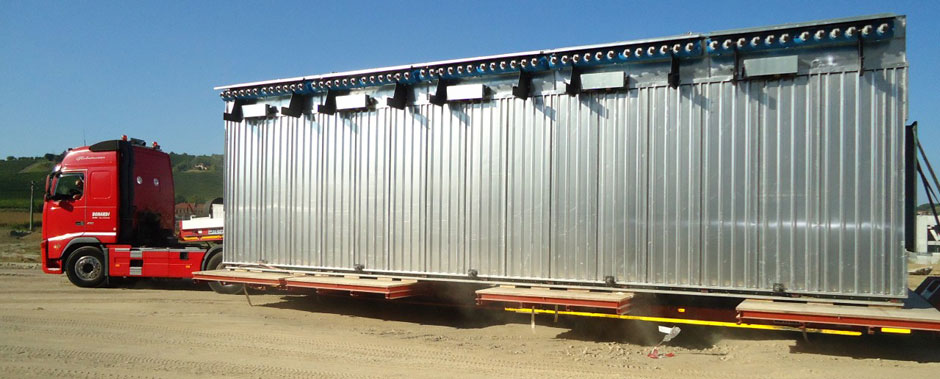 Filter with stainless steel structure and coating by stainless steel metal sheet
Cyclone, filter and smokes connections
Multi-cyclone and bag filter
Multi-cyclone for first gross dusts abatement
Multi-cyclone, bag filter, electro fan, chimney and smoke connections